CASE STUDY
Journey to Omnichannel
How our team helped Alpargatas USA / Havaianas navigate the journey to achieving Omnichannel.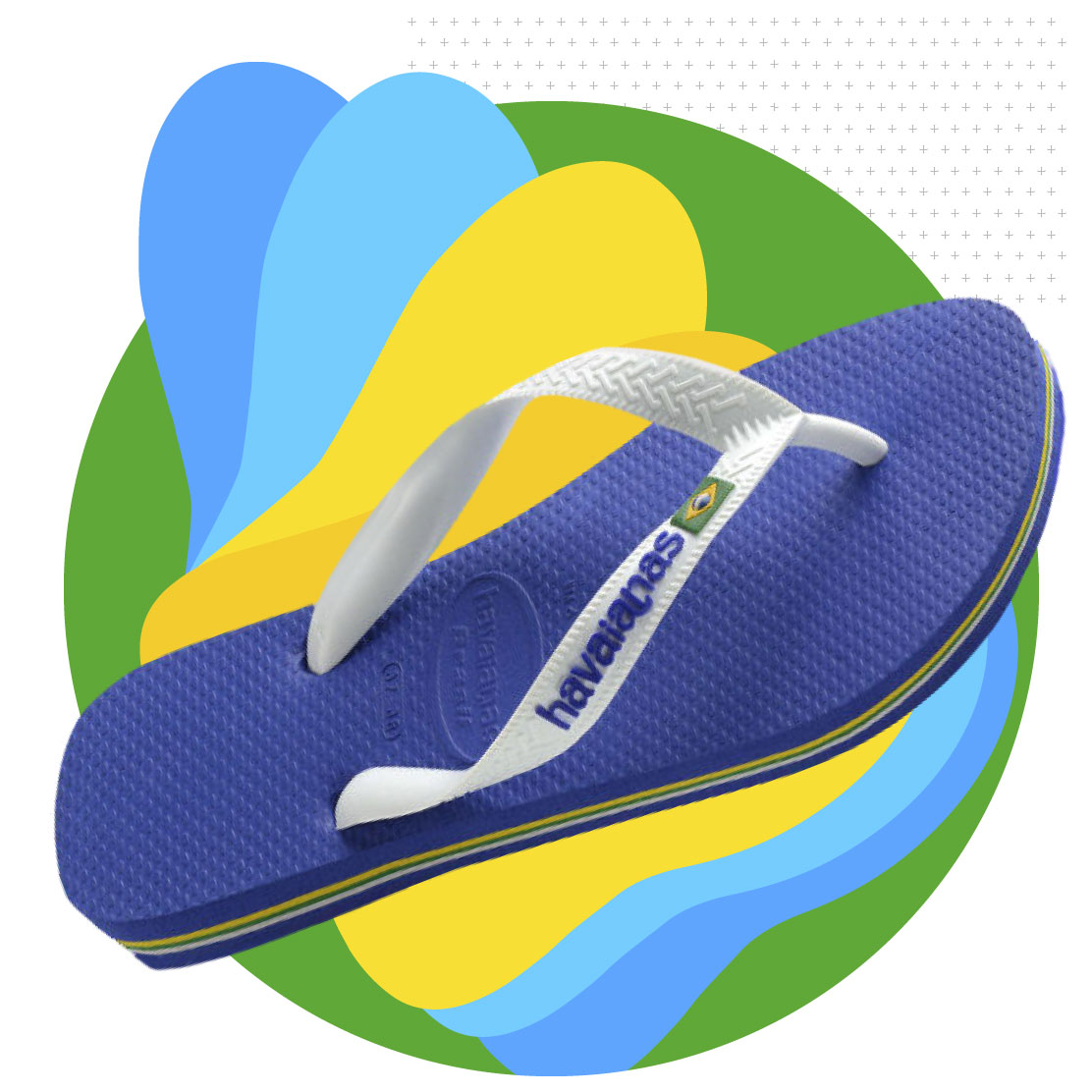 BACKGROUND
Havaianas—A Globally Recognized Footwear Brand
Alpargatas USA, commonly referred to as Havaianas, is a globally recognized footwear company that originated in Sao Paulo, Brazil. Alpargatas is widely considered a pioneer in footwear, known for their comfortable and stylish selection of shoes, and distribution of Havaianas flip flops, espadrilles, and sneakers throughout the US, Europe, and Middle East.
Havaianas quickly soared to celebrity status in the US, gaining popularity among Hollywood stars, and has since only continued to grow their community of adoring contemporary shoppers.
To keep up with evolving customer expectations and handle increasing inventory demand, Havaianas was introduced to One Step Retail Solutions, motivated to replace an aging Point of Sale system in all 17 of their US-based stores. Their POS system was a traditional, PC-based solution that had been creating inventory issues and inefficiencies in their business, and did not allow for omnichannel.
With customer service at the heart of their business and omnichannel top of mind, Havaianas started exploring their options for a modern, cloud-ready solution that would provide more flexibility for the future of retail.
What began as a search for a new Point of Sale system became...
THE APPROACH
Havaianas' Journey to Omnichannel
During the holiday season of 2019, Havaianas joined One Step Retail Solutions for a consulting workshop to identify areas of opportunity that would allow them to create a more connected and engaging customer experience for shoppers.
During our time with Havaianas, we focused on how to make Omnichannel successful for the brand.
This included
1. a deep dive into their strategy
2. understanding how shoppers engage with the brand
3. mapping of the customer journey
4. getting to know their tech stack and what it could be
Bringing their omnichannel vision together would require consolidating many moving parts into a singular strategy, and then selecting the best systems to support Havaianas' goals.
Finally, we would develop a roadmap addressing how and when to deploy the appropriate systems, and what it would cost to do so. This would help remove any surprises and make sure all team members were on the same page for the project.
THE ROADMAP
Steps to Omnichannel
STEP 1 - Implementing a modern POS system
Alpargatas' POS system was outdated, tech-heavy, and ultimately, not the right piece to solve the omnichannel puzzle. They were unable to do transfers or multiple store returns (buy here, return there), were not mobile, and omnichannel was out of reach. Adding to the woes of their POS system, they didn't have clear, centralized data or reporting. The system had become unreliable and time-consuming for management and staff.
We determined that Teamwork Commerce would be a better fit for Havaianas' omnichannel initiative. With open APIs, the ability to integrate effectively with all necessary systems like their ERP from SAP, cloud-based infrastructure, real-time data, and easy-to-use interface—it was clear that Teamwork Commerce provided a solution that would greatly improve efficiency and customer service for Havaianas.
As in-store shopping slowed during the pandemic, we were able to implement Teamwork Commerce and go live in all 17 of Alpargatas US-based stores, fully integrated with SAP and ready for the return of shoppers.
Nearing the end of 2020, Havaianas wanted to take the next step on their journey to omnichannel, addressing their digital strategy…
STEP 2 - A full re-platform of all digital assets
Havaianas faced a similar conundrum involving a legacy system as they shifted their focus to an e-commerce platform that was no longer in line with their strategy.
This would again bring Havaianas back together with One Step Retail Solutions, one year later during December 2020, to outline their digital strategy and decide on the best systems to support Havaianas' goals.
Havaianas identified four main areas of focus:
OMNICHANNEL
Delivering on omnichannel to meet the needs of today's shoppers no matter how they choose to shop.
SITE PERFORMANCE
Building a fast and responsive website that simplifies online shopping for their customers and optimizes conversion.
CUSTOMER SERVICE
Creating a more engaging relationship with shoppers and improving the pre-and-post-purchase experience.
CYBERSECURITY
Gaining the proper protection to keep their business and customer data safe from rising cyber attacks targeting retail businesses.
Havaianas project would include a brand new website built on Salesforce Commerce Cloud, which also utilized Salesforce Service Cloud to streamline customer service and Salesforce Marketing Cloud to manage all marketing efforts for the brand.
To make omnichannel possible, all Salesforce properties would have to integrate with Teamwork Commerce for point of sale (POS), order management (OMS), merchandising, and inventory management, with downstream integrations to their ERP and warehouse management system (WMS). MuleSoft would be used as the integration layer between key systems, ensuring they could communicate effectively from one system to another.
The unique and arguably most challenging part of Havaianas project is that their busy season kicks off in April and continues through the end of summer (they sell a lot of flip flops 😎 🩴). Meaning after planning concluded in December 2020, we would only have 3 months to bring Havaianas' project to life. A steep and significant deadline for a project of this magnitude, including all brand new builds, with the potential to completely derail sales if not launched on time...
Havaianas went live on April 1 with fewer than a dozen bugs—SalesForce called it "a rarity for this kind of project." From discovery, diagnostic, and planning to build and go live with ongoing enablement of digital platforms all the way downstream through the OMS and stores, in less than 90 days.
STEP 3 - Adding more protection and becoming PCI compliant
Retail brands are under attack more than ever before. As the desire to steal confidential records and credit card information becomes more lucrative, retailers must do everything they can to protect their customer data.
"Without proper protection in place, customer experience falls flat on its face."
Few retail businesses understood that as well as Havaianas. With rapid transformation occurring across various systems and platforms, Havaianas wanted to be sure they were checking every possible box to keep their business and customers safe from cyber attacks.
Previously, Havaianas had been working with a Managed Service Provider for their IT needs but found out they were not PCI Compliant and had room for improvement with their security posture.
Havaianas needed a cybersecurity firm that understood the complexities of retail systems and environments, that could implement best practices and security tools to keep them safe from cyber attacks—our cybersecurity division, One Step Secure IT, was up to the task.
Our experts went in-depth with Havaianas' team on how cybersecurity is different in the retail space and presented best practices based on our successful work with other retailers to help them achieve PCI Compliance.
To this day, Havaianas have been under near-constant threat, including being targeted by global hacker groups, and haven't experienced any issues.
Do you know the way to Omnichannel?
WHY ONE STEP
The Right Partner
As Alpargatas made plans to move on from their legacy platforms and clear a path to omnichannel—they needed a partner who had experience helping other retailers develop omnichannel strategies and offer unbiased direction on how to bring their omnichannel vision to life.
With digital and physical retail specializations, One Step's approach evolves out of a singular strategy for today's Omni world. This gives us the ability to execute on a large scale for clients across many platforms holistically, and just as importantly, quickly and cost-effectively. Now more than ever, the pandemic has created an environment where clients demand speed, agility, and lower cost—especially in retail which is under more pressure to make things happen fast.
Our team of more than 40 employees with over 35 years of depth and operating experience in the retail space appealed to Havaianas. We are not only talented design individuals, we are also experts on the backend of systems that understand how to integrate, code and deploy them effectively.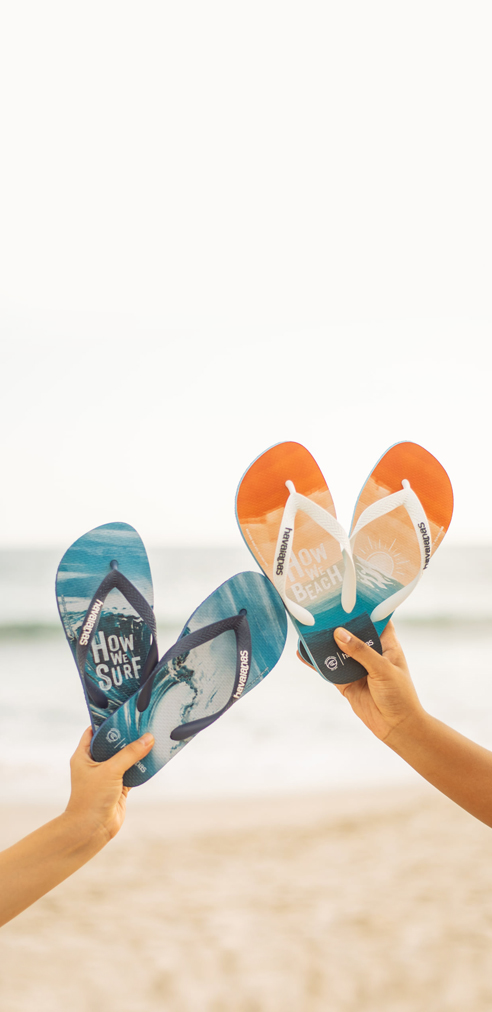 THE RESULTS
Moving Forward
Today, Havaianas continues to add new omnichannel features and functionality on a regular basis. But most importantly, they are able to innovate and move quickly to keep up with the expectations of today's shoppers.
While 2020 was an enigma for most retailers in terms of sales—Alpargatas had an excellent year! Site traffic, sales, and order volume have been steadily on the rise since launch—processing more than 2000 orders per day during their busy season.
Other upcoming milestones for Havaianas include:
Doubling their physical storefronts next year.
Introducing pop-up stores to their retail strategy.
Adding additional technology in-store to support customer engagement, clienteling, and efficiency.