Written by Bobby Nairn, One Step Retail Blogger | 2 MIN. READ
---
Each morning I start my day by immersing myself in the top headlines around the retail industry. As you can imagine, in recent years, this hasn't exactly been an ideal way to start many of my days. If you are at all familiar with the retail industry, you understand that much of the latest news being shared hasn't always been the brightest. Regularly featuring stories about store closings, declines in sales, and an overall grim outlook for brick-and-mortar retailers.
And to that, I say, "not today!"
For many decades now, One Step Retail Solutions has had the very fortunate opportunity to partner with some of the most remarkable brands and retailers on this planet, for any and all of their retail technology needs and ongoing project support. This month, not one, but two of our visionary customers will be celebrating 100 years in business. A rarity in the world of retail and something that is so very deserving of our industries recognition.
To our dear friends at Michelson's Shoes and Cabot Cheese, the One Step Retail Solutions family would like to congratulate you on reaching this incredible 100 year milestone. From the lives you have touched to the award-winning products and unforgettable customer experiences you offer, we are simply amazed by your success and look forward to continuing our partnership for the next 100 years.
Michelson's Shoes
Established in 1919, Michelson's shoes has been providing "fitting footwear" for 100 years to the greater Boston area. Widely appreciated for inspiring customers to remain active and experience life through their footwear, Michelson's staff wanted to share a special message with their loyal customers... "For 100 years our shoes have been a part of your lives, maybe they went with you on a vacation of a lifetime, supported your child's first steps, or helped you overcome a physical challenge... we look forward to helping you continue to create new adventures."
To recognize their spectacular 100 year anniversary, Michelson's has been offering a variety of adventures for customers to take part in including winning a Tour of Fenway Park, Family Friendly Hiking Pack, and customizing your very own New Balance 990 sneaker.
For the very best selection of footwear for work or play and an unparalleled customer shopping experience, please visit Michelson's Shoes: https://michelsonshoes.com/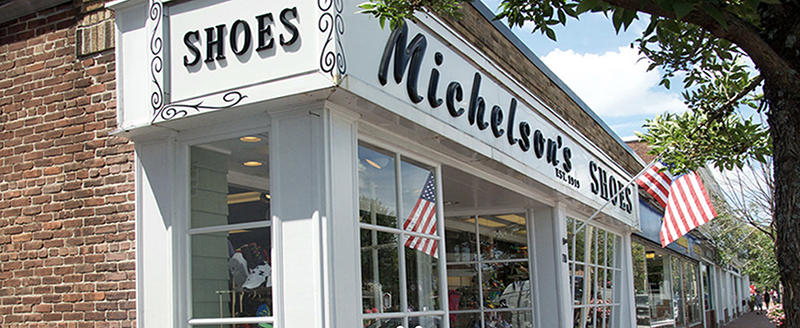 Cabot Cheese
Not to get all cheesy on you (sorry, I couldn't resist), but there's really no shortage of noteworthy achievements to celebrate throughout Cabot's 100 year history—from the incredible growth and innovation of their business to having Cabot Sharp Cheddar named World's Best Cheddar at the World Championship Cheese Contest. Cabot's entire team shared a centennial sized thank you with their customers for 100 years of support, but also thanked the real MVP's behind-the-scenes of their operation—the cows. "Every decision we make, everything we do, it really starts and ends with our cows. That's what a dairy farm is. Dairy cows are amazingly wonderful animals."
Cabot has assured us that their commitment to delivering the world's best cheese and dairy products has never been stronger. They believe that "when you love what you do this much, the best is always still to come."
For Cabot's award-winning cheese and mouth-watering recipes, please visit: https://www.cabotcheese.coop/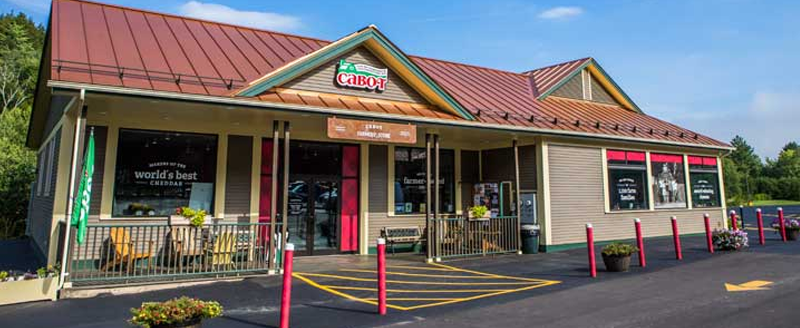 Michelson's Shoes and Cabot Cheese both exemplify each of the key ingredients to accomplish a feat as extraordinary as 100 years in business. From their constant commitment to high-quality products and remarkable services to their motivation for continued innovation and putting customers at the heart of every decision, they are doing retail the right way.
The team at One Step could not be more grateful to play a small role in your success. In today's fast-changing world of retail, we certainly understand you have many choices for your trusted retail advisor and technology partner—we thank you for choosing us.
Congratulations on 100 years, we look forward to what you have "in-store" for us next.
Bringing your retail vision to life.
While technology continues to modernize the way consumers shop and retailers interact with their customers, One Step Retail Solutions provides the technologies, support, and expertise to exceed customer expectations, outshine your competition, and offer unforgettable shopping experiences for the next 100 years.
Tell us more about your business, contact us ONLINE or email us at info@onestepretail.com