Permission to republish granted by MTS | Written by MTS Staff Writer | MTS - MARTECHSERIES | January 15, 2018
---
Partners Working to Bridge the 'Omnichannel Gap' and Deliver a Richer, More Valuable Experience to Every Customer in Real Time – Online and in Stores – Using One Customer Data Platform
Evergage, Sophelle, and One Step Retail Solutions announced an alliance to empower retailers to finally offer a truly unified and personalized experience for each customer across all digital channels and customer touchpoints, and during the in-store engagement. The partnership combines Evergage's real-time personalization technology and full customer data platform with in-store and online data integrated by One Step Retail Solutions and Sophelle's agency services, specifically designed for retailers.
Delivering a personalized customer journey that spans in-store and e-commerce channels has long been a struggle for retailers – with siloed information and disparate teams and systems impeding visibility into up-to-the-minute customer activity. The outcome is often unsuccessful. For example, a customer might view and research a particular brand and style of shirt on a retailer's site, and then go to the retailer's store to try it on and buy it. Later on, that customer could very well be recommended that same shirt on the website or in emails – frustrating the customer and making the retailer look uncoordinated. It's important to address this omnichannel gap – and according to Forrester Research, 72% of retailers say personalization is their top priority for improving the customer experience at their stores.
Seeking to end disjointed cross-channel customer experiences, Evergage, Sophelle, and One Step Retail Solutions will enable retailers to:
Use in-store point-of-sale (POS) systems to cross-sell relevant products, both at checkout and on email purchase receipts – including personalization of emails that is updated at an open time, based on a customer's most recent activity and preferences. Equip clientele apps for in-store associates with recommendations and relevant products that are unique to each customer. Provide insight into a retailer's personal shoppers to curate recommended items based on an individual customer's preferences, with the items ready when the customer arrives for an appointment.Expand personalization to kiosks, beacons and other devices in stores, so retailers can deliver more recommendations and offers personalized to each customer.
Also Read: Evergage Secures $10M in Series C Funding
Customer purchase activity and insights from retail store operations will be synchronized with that customer's behavior across digital channels in a single customer data platform with unique profiles that drive omnichannel personalization in real time, at the individual level.
"While personalization is now table stakes in e-commerce, it is increasingly a business imperative for retailers with stores to reinvigorate the in-person shopping experience and build long-term relationships with customers across all their channels. Sophelle and One Step Retail Solutions are retail innovators that share our omnichannel vision – and we are excited to once again set new benchmarks for the industry in 1:1 personalization," informed Karl Wirth, Evergage CEO and author of the book "One-to-One Personalization in the Age of Machine Learning."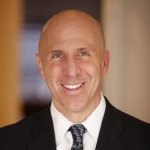 Doug Weich, CEO of Sophelle, said: "Sophelle provides strategy and empowerment services to leading retailers to create compelling customer experiences in stores, online and throughout the customer journey. Working closely with Evergage and One Step Retail Solutions to bring the power of personalization into stores as well as online will help our retail clients finally reap the rewards of an omnichannel retail strategy that is fully unified and personalized in the moment, for each customer."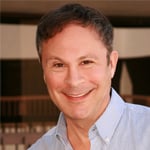 Scott Kreisberg, CEO of One Step Retail Solutions, added: "When delivering personalization, the experience is only as good as the data informing it. Until now, retail stores have been largely separate from other channels – almost as if they are entirely different brand experiences from the customer's perspective. We're excited to work closely with Evergage and Sophelle to begin to extract key data from POS, kiosks, beacons and other in-store technology to help inform omnichannel personalization strategies."
One Step Retail Omnichannel Solutions
Contact us to learn more about our Omnichannel Solutions and how you can provide a seamless shopping experience to your customers.