A Letter from Phil Majors, IT Manager of Rancho Santa Ana Botanic Garden
---
Dear One Step Retail Solutions,
I wanted to provide an update regarding our recent upgrade to Retail Pro 9.4 Project. Our Retail Pro 8 server had a hardware failure. Support was able to load the Retail Pro 8 software on our laptop to allow our employees to ring sales and keep our inventory updated.
Our main goal was to upgrade our old version software and get our store up on New Retail Pro 9 server and configure all the computers.
Together we worked through the project plan and developed the timeline and deadlines for each step.
Communication was great as the Project Manager kept us informed.
We hit a few problems:
One computer needed to be replaced as it was a 32-bit system and needed to be 64 bit, so we had to order a new computer and the Project Manager was able to accommodate a later installation.
One computer failed after we went live and of course, we have an event in 5 days and again the Project Manager stepped in and configure our new computer.
In addition, we had to add 1 customer display to 2 computers. Again, the Project Manager stepped in to configure on each computer.
With the help of the Project Manager, we were able to accomplish our goals in the necessary time frame.
Of course, we forgot on one day of training, but the Training Manager was able to re-schedule.
I had my doubts about the Mobile POS implementation, but it went very smoothly.
The OSRS staff's service and dedication were very helpful and wanted to make our software implementation and retail operation a success.
We are still in the learning curve, so I know we will have questions, but I feel confident that they will get answered quickly and easily based on my experience with this project.
Communications and flexible scheduling by all are what made this project successful.
All the best,
Phil Majors
IT Manager
Rancho Santa Ana Botanic Garden
---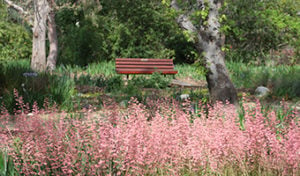 Rancho Santa Ana Botanic Garden —
is the largest botanic garden dedicated to California native flora. The Garden is a living museum with curated collections of more than 22,000 California native plants, some of which are rare or endangered. Spread across 86 acres in Claremont, California, the Garden is located approximately 35 miles east of Los Angeles.