To Whom it may concern,
At House of Anita Dongre, we needed a point of sale system for our new store. We needed a system that could keep track of every inventory, process sales, and track customer history. We needed this in a very short timeframe for the store was opening soon.
One Step Retail and our dedicated One Step Implementation Specialist kicked-off the project with an implementation meeting that allowed us to know what to expect for the duration of the project. This is when we let them know that the store was set to open in 3 weeks. One Step let us know that the time frame was extremely tight but, that they would do their best to get the system running and our staff trained prior to the store opening. They did!
Our Implementation Specialist was available to us even after the store opening to address follow-up items that we knew we would have to address later.
Our specialist was not only an expert in the Teamwork Retail management system but had a full understanding of the retail environment and the technology. He was able to help us with everything from hardware, to networking, to establishing proper operations.
After some time, he introduced us to the One Step Support Team, who are able to assist us with any rare issues or small questions we may have from time to time.
Thank you, One Step, for your support in launching Teamwork Retail in our NYC store.
Best,
Simmy Sharma
Clients Relation Manager
---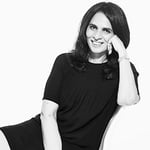 House of Anita Dongre
is one of India's leading fashion houses of today. Inspired by Rajasthan's archaic grandeur and craft traditions, they showcase Indian attire in modern aesthetics. Their bespoke Gota Patti lehengas and handwoven Benarasi creations are coveted by brides and grooms all over the globe. With 12 stores across the world, Anita Dongre bridges India's supreme craftsmanship with global luxury couture. See Anita Dongre's luxury collection at
www.anitadongre.com
---